INTIMATE FESTIVAL
27-28.JULI.2019
Festival for 1:1 performances and performances for a small audience
And this was Intimate Festival 2019:
Inhalte von Vimeo werden aufgrund deiner aktuellen Cookie-Einstellungen nicht angezeigt. Klicke auf "Zustimmen & anzeigen", um zuzustimmen, dass die erforderlichen Daten an Vimeo weitergeleitet werden, und den Inhalt anzusehen. Mehr dazu erfährst du in unserer Datenschutz. Du kannst deine Zustimmung jederzeit widerrufen. Gehe dazu einfach in deine eigenen Cookie-Einstellungen.
Zustimmen & anzeigen
The festival is dedicated to a direct and focussed exchange between viewer and performer. The centre of the festival form the 1:1 performances as well as pieces that are made for a small audience.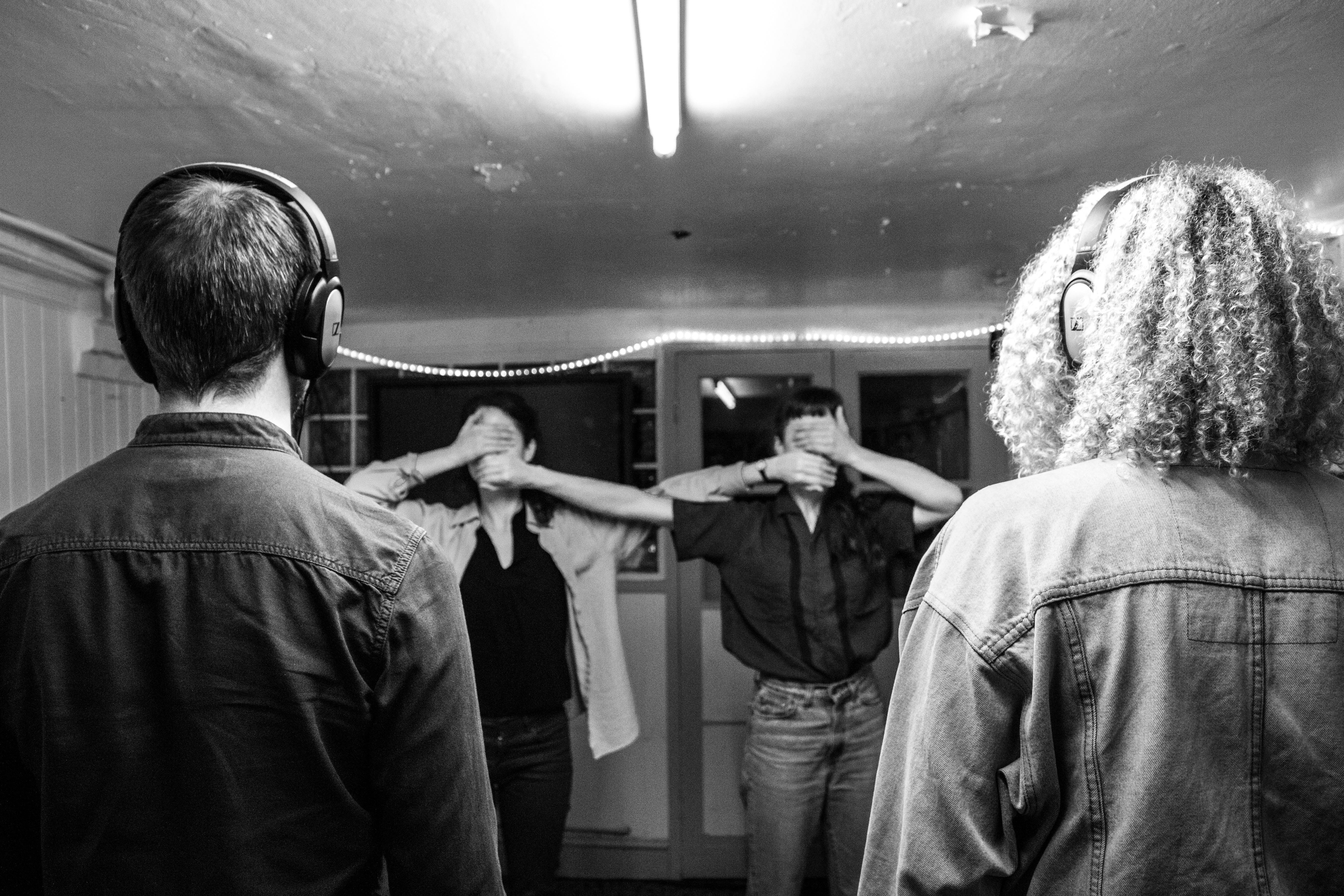 Intimate Festival 2019
SALSAROSA (IT),TIM CASSON (UK) & ABLATE MOUNTAIN PRODUCTIONS (AT)
OPENING
The festival opens 26.7.2019 20:30 with the wonderful MARIE SPAEMANN
We are very looking forward to an inspiring evening.
SOCIAL
During the festival the courtyard is open and invites to linger. The bar is open 14:00-23:00
SALSAROSA (IT)
"On Air" is constructed as a live experience of what silently lies under the surface of a conversation and its different levels of interaction: the body talking, the discourse unraveling in the mind, the voices of the surroundings, the voices of Deptford, our neighbourhood at the time.
In a continuous crossover of live or recorded overheard dialogues and collateral sounds, we witness a conversation spilling over us, flooding between the senses of hearing and sight.

Duration: 15 min.
Performance, Choreography: Elisa Vassena & Stella Papi

WHEN: 27.-28.Juli.2019
14:00-16:00 / 17:00-19:00

WHERE: Sehsaal
Zentagasse 38
1050 Wien


TIM CASSON (UK)
The Dance WE Made is the Record Breaking interactive dance performance that invites YOU to be the choreographer – no experience required!

WHEN: 28.7.2019 ca. 16:30
WHERE: Bruno-Kreisky-Park, 1050 Wien
ABLATE MOUNTAIN PRODUCTIONS (AT)
"Enlightenment": piece for spacial-(3D) audio and two performer.
The human being without the achievements of the Enlightenment is hardly imaginable today. The new insights did not come for nothing. They were traded in with aspects of being human that lasted for many thousands of years.
Enlightment: magic and ratio – and in between a voice in the darkness of the head.

Duration: ca. 15 min.
directed, written and composed by Peter Kollreider
dramaturgy: Cornelia Voglmayr
performance: Cornelia Voglmayr & Lisa Magnan

WHEN: 27.-28.Juli.2019
WHERE: Sehsaal
Zentagasse 38
1050 Wien
Aufgrund der neuen DSGVO (Datenschutz) weisen wir darauf hin, dass bei dieser Veranstaltung Fotos/Videos gemacht und auch für öffentliche Kanäle (Webseite, Social Media, Newsletter) verwendet werden.